safeConnect®

The intraoperatively spread of the impact force while manually setting the ball head on the neck of the stem is extremely high and therefore represents a risk. Scientific studies show that a precise impact force has a great influence on the safety of the conical connection.
Under continuous scientific evaluation, a standardized impaction method has been developed, which ensures a reproducible joining of the conical connection with the optimal transmission force, in order to replace the manual setting of the ball head or inlay with a hammer only driven by the feeling of "amount of right force" of the operator.
safeConnect is therefore from now on the indispensable instrument for primary and revision arthroplasty.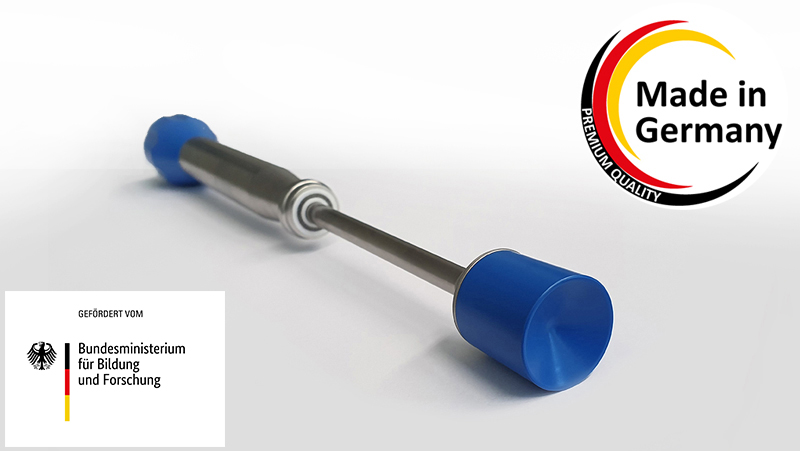 How it works:
The instrument is mounted in its right position on the ball head or inlay and pressed at once in the axial direction of the prosthesis with only one pulse. A precise, constant joining force is triggered impulsively and impacts the conical connection.

Advantages at a glance:
Standardized, safe procedure
Precise, reproducible force transmission
An instrument for all ball head and inlay types
Simple surgical handling, easy to use
Reusable instrument
safeConnect - the innovation for hip arthroplasty