endoCupex - Acetabular cup extractor
Quickly and precisely remove cemented and cementless acetabular endoprostheses of all sizes. Universally applicable for all sizes thanks to continuously variable tensioning of the instrument.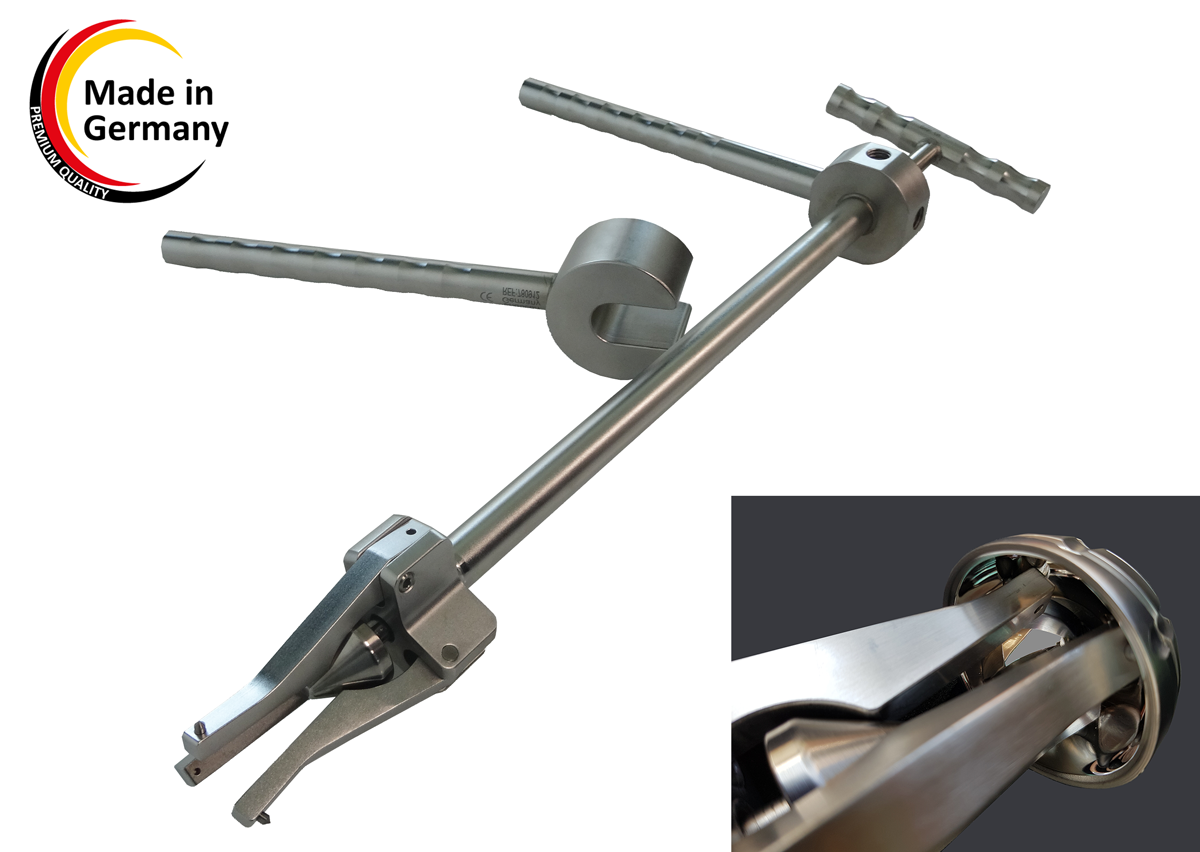 endoCupex
Revision operations of the acetabular cup arthroplasty will be predictable and save.
Compact instrument design for tight incisions
Individual implant adaption for all sizes with continuous variable tensioning
Form-fitting adaption for safe lock of the implant
Adjustable lever-handle to manipulate the acetabular cup
Long extension for extreme conditions
Guided sliding hammer for extra loosening oft he implant
Simplified system for all cup-sizes in one sterilisastion tray
Reusable instrument in high-quality finishing; reliable and easy to sterilise
Options
All our systems are also available as a loan system. Ask us!
Pos.
Art. no.
Description
1
780900
endoCupex Set Professional
Main instrument with T-handle, handle, cone and slot hammer, system tray (sieve insert and basket)
Single and spare parts
Pos.
Art. no.
Description
Pos.
Art. no.
Description
1
780901
endoCupex main instrument
5
780912
Slot hammer
2
780907
Cone
6
801001
Tray 1/1 size Aesculap, 60mm
3
780922
T-handle
7
801013
Tray insert
4
780911
Handle
The following videos have been published for an adult audience only.
By pressing on the arrow button you confirm your majority age. Do not press if you have not reached the majority age.
endoCupex in the praxis