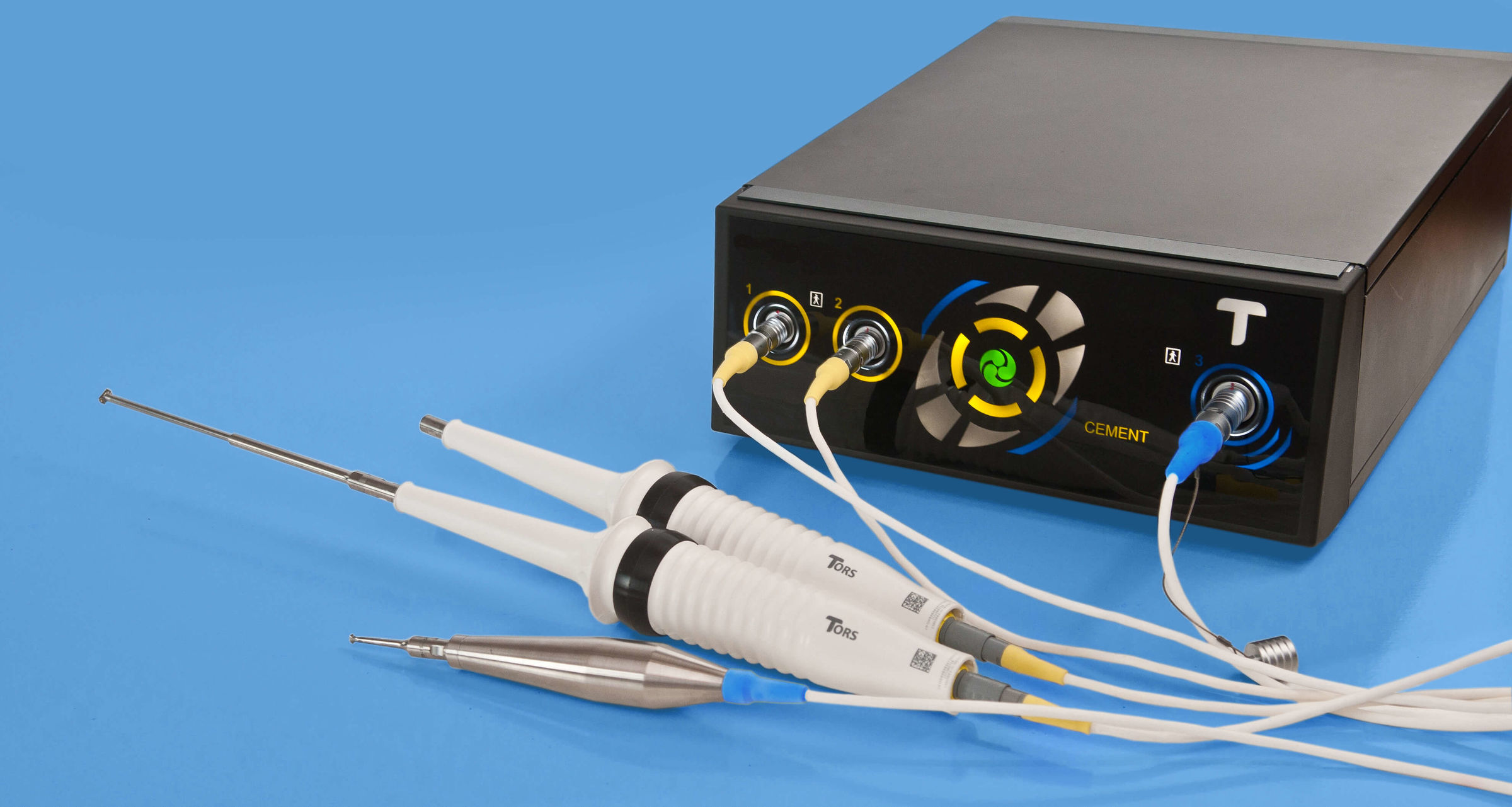 The TORS system is currently the world's newest and most modern surgical ultrasound device for the removal of polymethyl methacrylate (PMMA) bone cement.
The system also contains an HF surgery module / device for high-frequency, tissue cutting and coagulation of vessels.
The technically mature system impresses with its extremely stable functional performance compared to the systems available on the market, as well as simple and pleasant handling.
Advantages at a glance:
Can be used with all cemented endoprostheses
Faster softening of the bone cement thanks to the vertical and torsional movement of the newly designed probes compared to conventional systems
Targeted and efficient removal of the bone cement using piercer and scraper probes in various sizes
Acoustic feedback for cortical contact
Precise medullary canal preparation for the stem revision
Relief of the operating hand thanks to the foot switch to activate the probes
Improved planning of the surgical procedure and significantly reduced operating time
Easy setup and handling of the system
Soft tissue transducer, integrated HF device with 2 energy levels for cutting and coagulating
Zemententfernung mit TORS
TORS Soft tissues